Wales Air Forum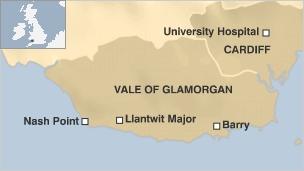 A woman has been flown to hospital after falling overboard from a yacht off Nash Point in the Vale of Glamorgan, say Swansea coastguards.
The skipper of the 35ft yacht sent a radio and mayday message at 07:10 BST reporting the emergency.
The woman was struggling to get back on board but was wearing a lifejacket and was attached to the boat.
An RAF search and rescue helicopter from Chivenor in Devon pulled her from the water.
She was flown to the University Hospital of Wales in Cardiff where coastguards later said she was making a good recovery.
David Jones, Swansea Coastguard duty watch manager, said: "We cannot stress enough how important it is for people to be well prepared when they head out to sea.
"These crew members were well equipped. I believe the correct use of DSC radio no doubt assisted in the swift recovery of this casualty…
View original post 79 more words